Tabletop games
Quick playing & easy to learn. Grab one for your next game night or family gathering.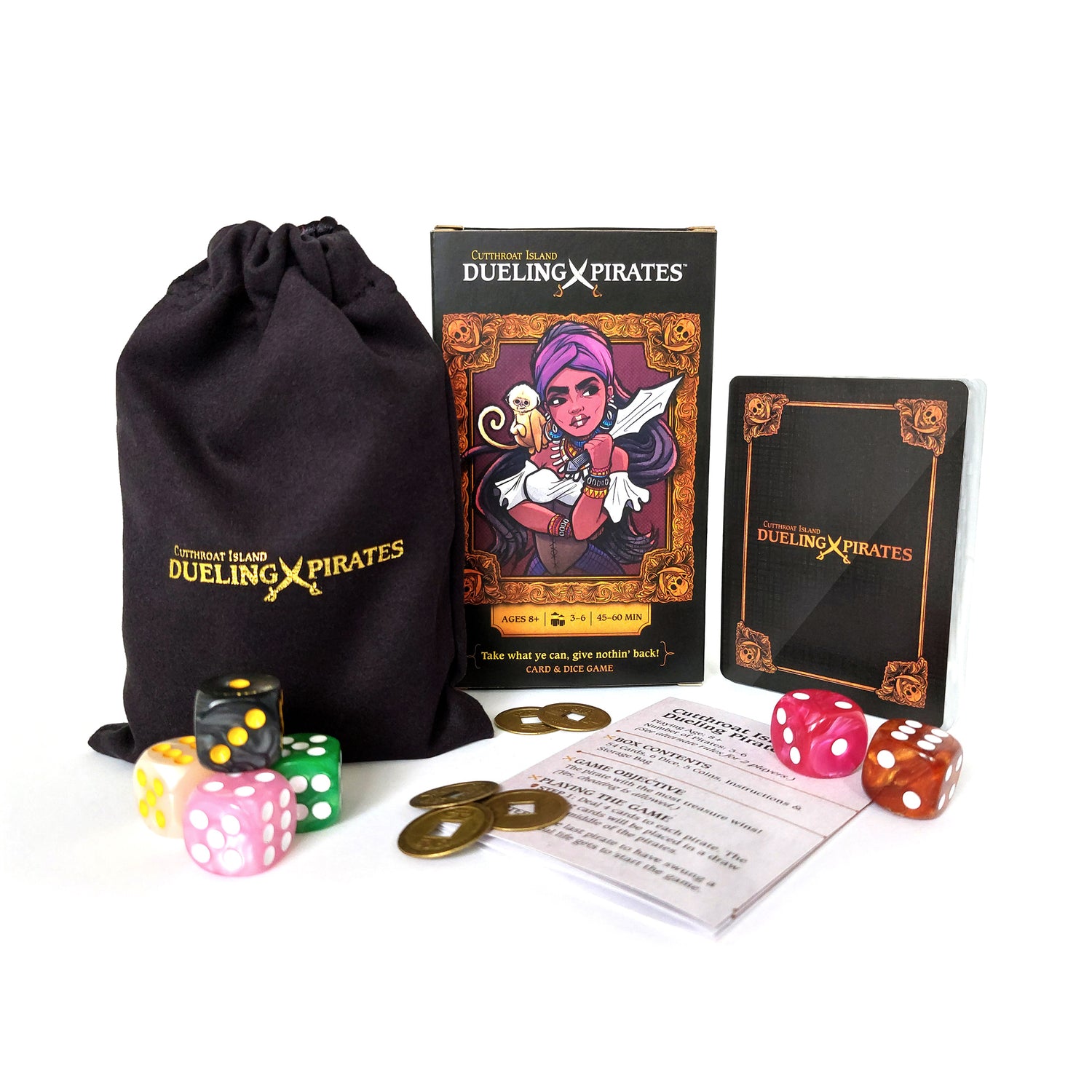 Dueling Pirates
Enjoy this quick playing card and dice game where the luck of the roll and your cunning will make you the most feared pirate to sail the seven seas.
Ages 8+ | 3-6 Players | 45-60 min.
Check it out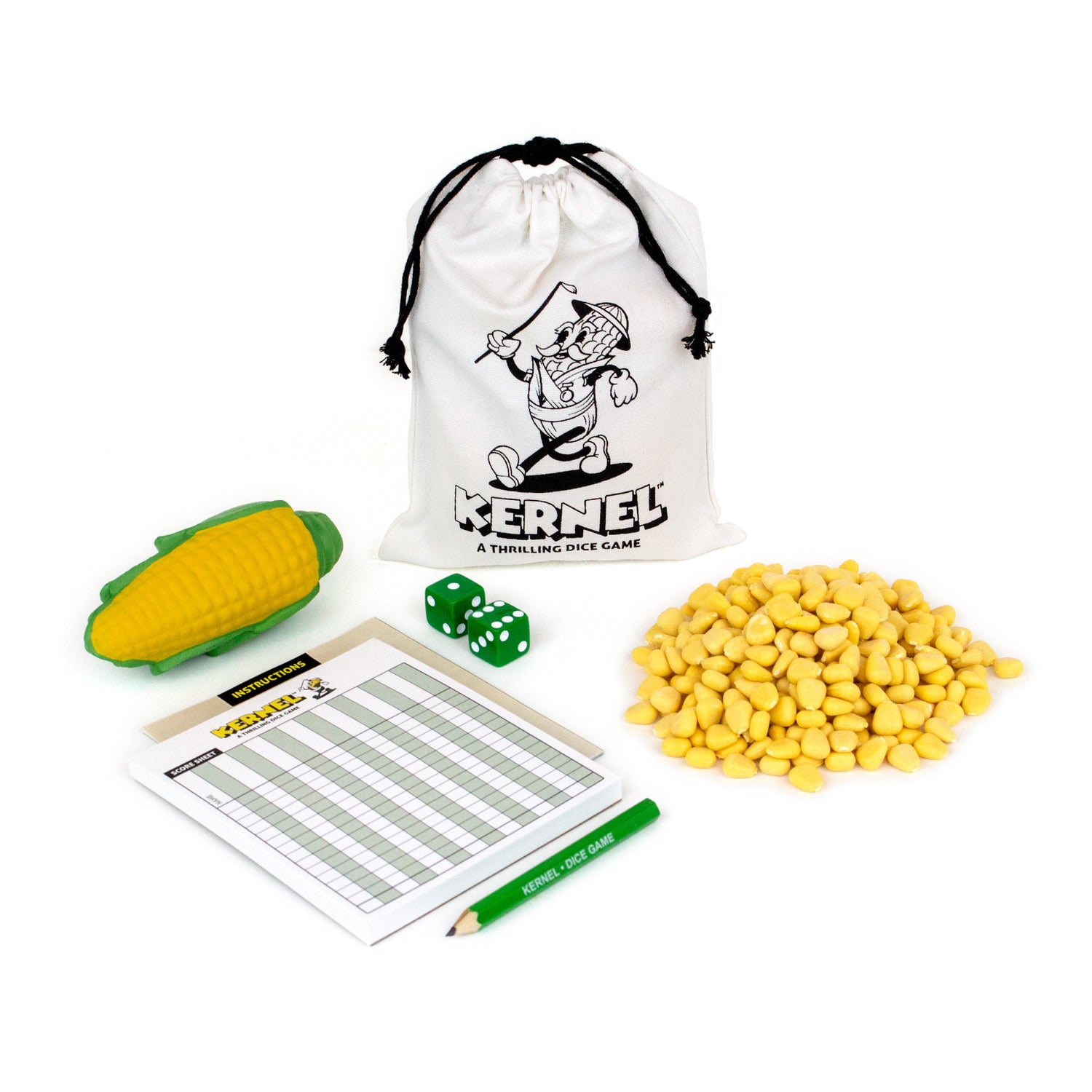 Kernel
Players collect as many kernels as possible while racing to 100 points. Be smart, quick, and lucky to take home the win.

Ages 6+ | 2-14 Players | 45-60 min.
Check it out
Print & play
Download & play for FREE! Join us on our development journey.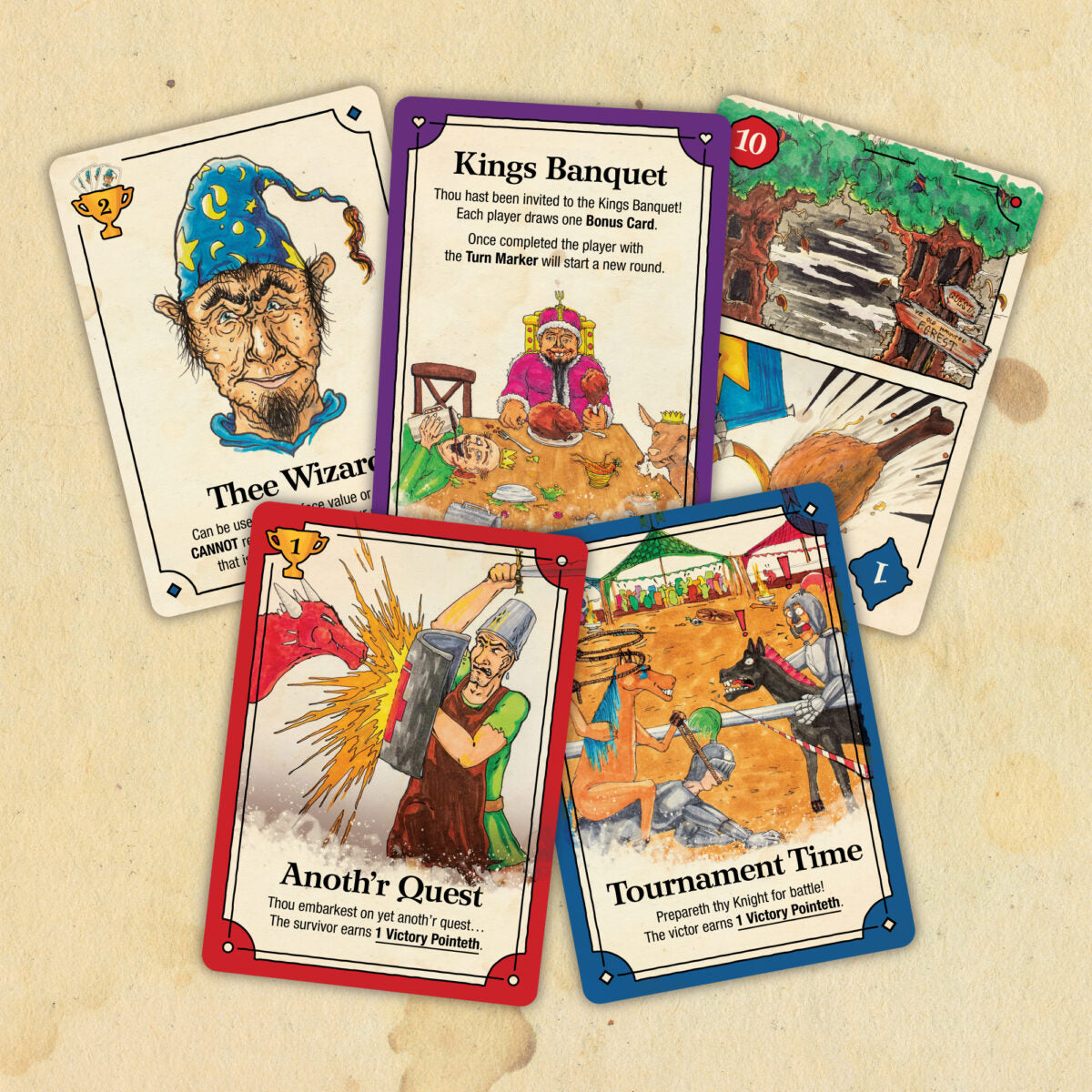 Knightliness
Knightliness is a trick-taking game played in eight events divided into four quests & four tournaments. Each drawfrom the deck presenteth a strategic challenge, choose well and be victorious on thy path of Knightliness!

Knightliness is in development and we are always on a quest for play testers. Giveth Knightliness a try today and let us know how it goeth!
Learn more
Tabletop games

Easy to learn, fun to play, great for families and game nights. Small and portable makes gaming easy.

See all games

Print & play today

No purchase necessary! Print at home as a fun activity and try Knightliness today.

Learn more

Digital downloads

Our SVG files are great for t-shirts, paper crating and more! Make memories to last a lifetime.

See all downloads
Regular price

$24.95 USD

Sale price

$19.96 USD

Unit price

per

Regular price

$24.95 USD

Sale price

$19.96 USD

Unit price

per